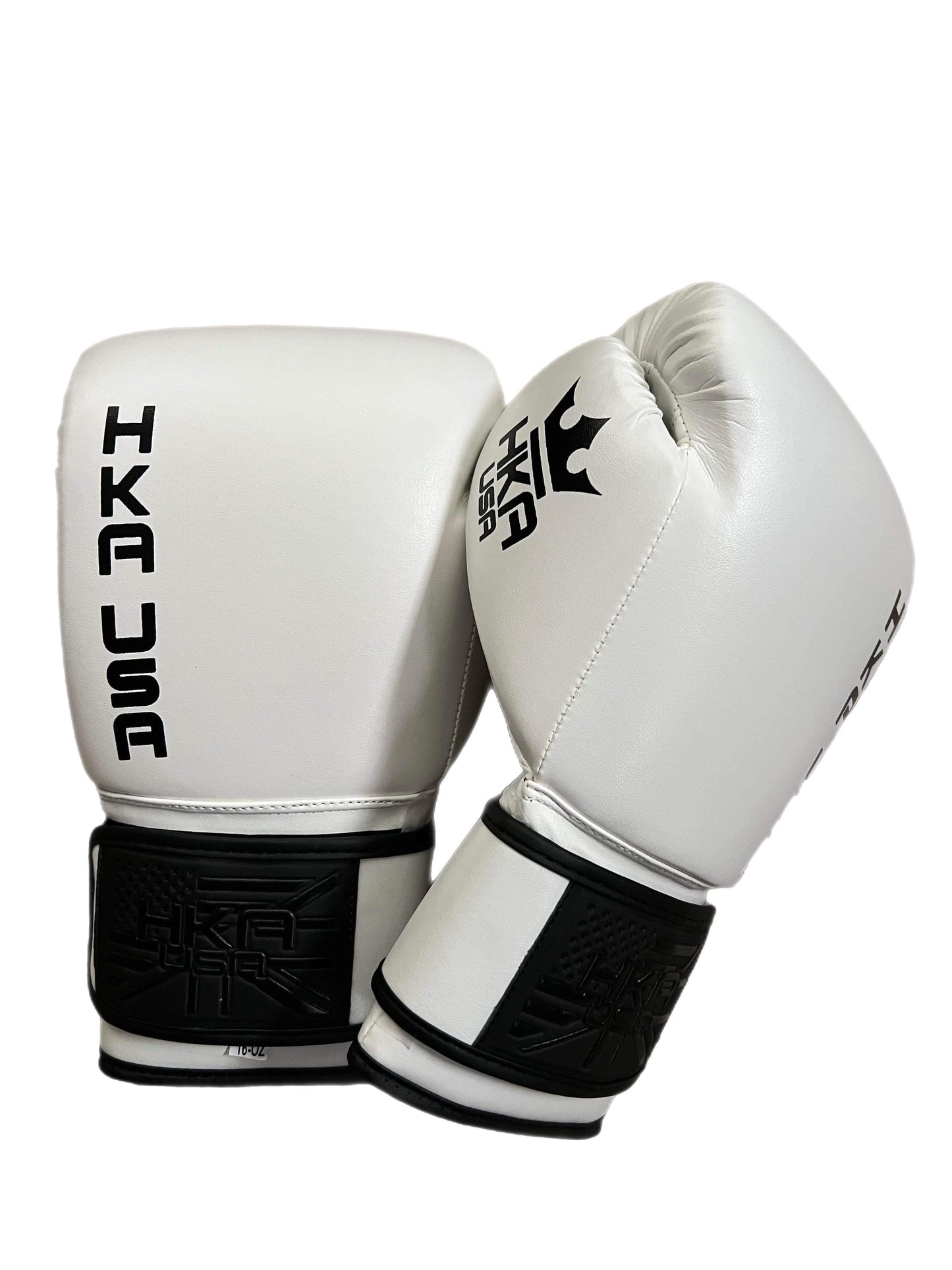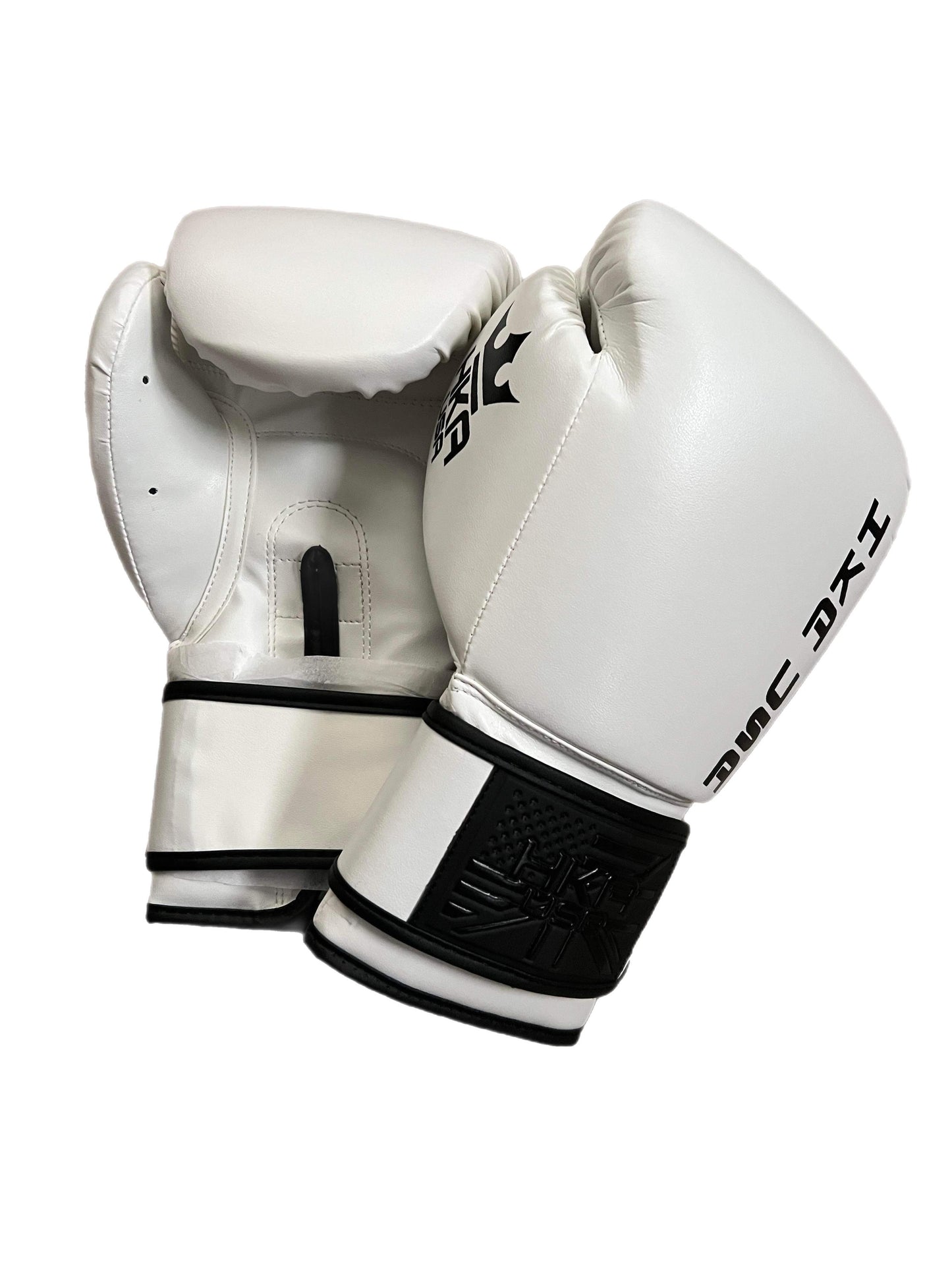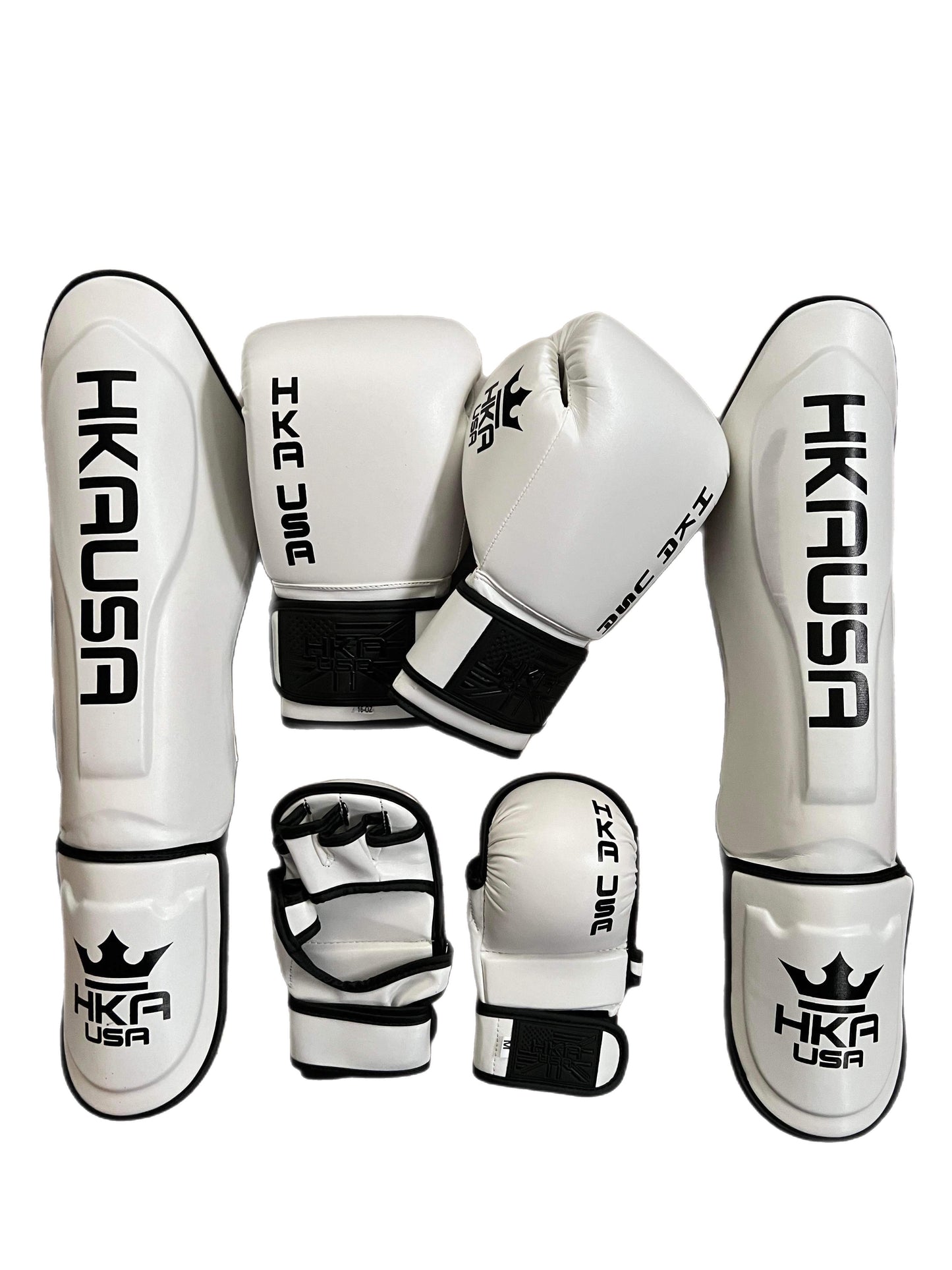 Starter Line Gloves- White
Starter Line gear is made to order and ships within 2-3 weeks!
The HKA STARTER LINE offers everything you need to begin your fitness journey. Available in Black, Blue and White, the HKA STARTER LINE is ideal for beginners starting their fitness journey in boxing, muay thai, kickboxing. Splinted padding over your wrists provide support with a comfortable, ergonomic fit while you train. 
Manufactured with synthetic leather, the HKA STARTER LINE can be also used for light sparring, bagwork and drills. The HKA STARTER LINE offers excellent protection for your knuckles and keeps you comfortable while you hone your technique. 
Tri-Layer knuckle padding with squared hand and palm padding for maximum protection.
Synthetic Leather Blend.
Inner-palm shock absorption bar. 
12 inch lightly padded Velcro strap to fasten gloves securely and aid in wrist support.
*Not available in Custom
Regular price

$49.99

Sale price

Unit price

per