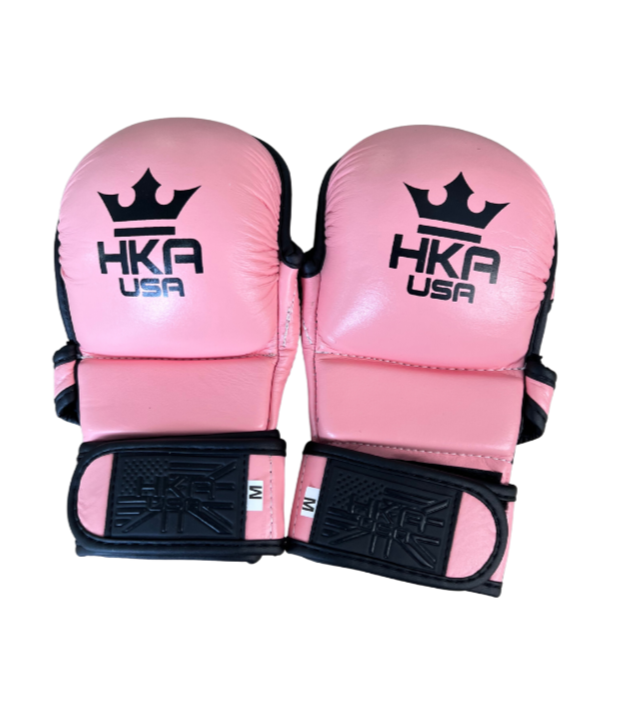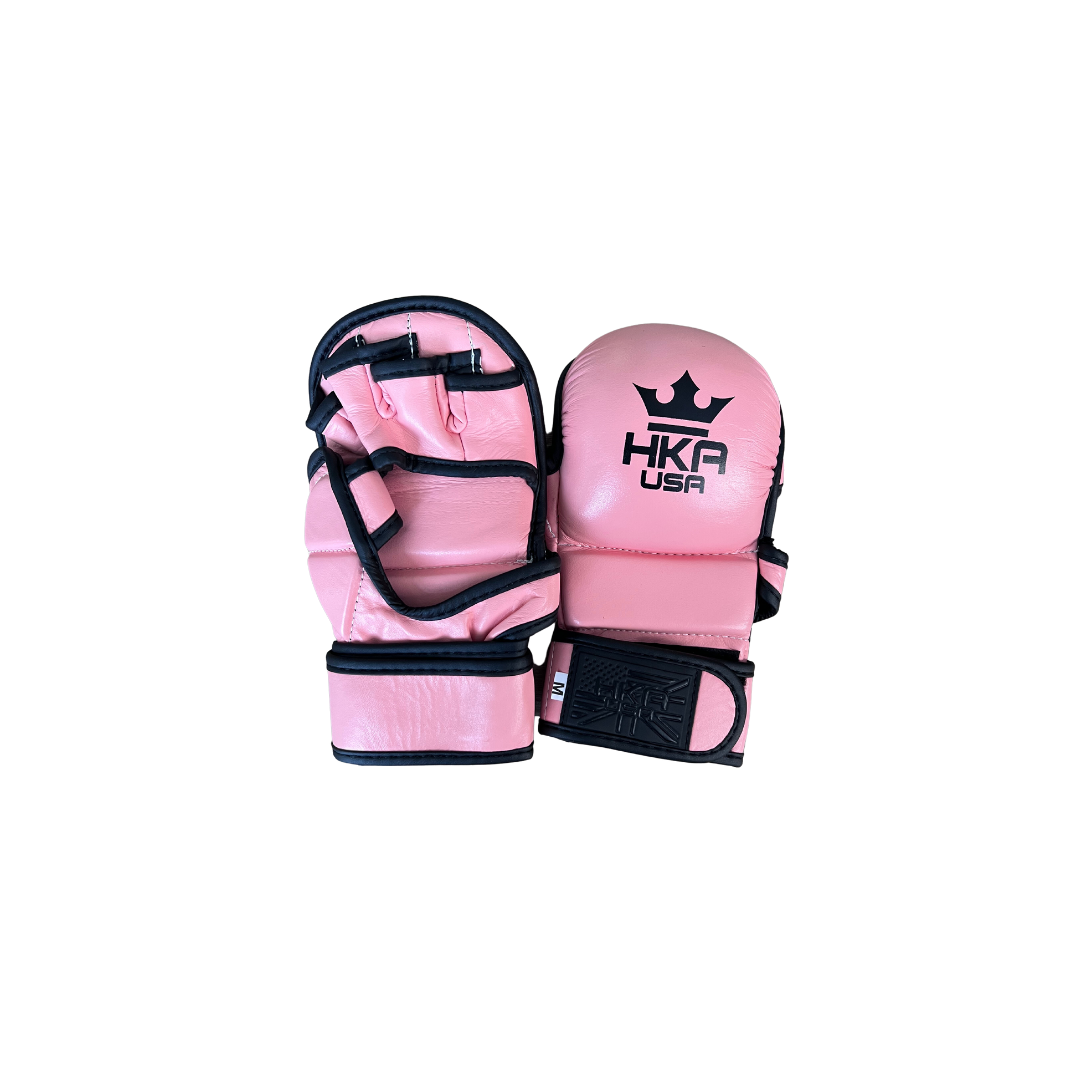 MMA Sparring Gloves - BABY PINK
Gloves are made to order. Ships within 2-3 weeks and worth the wait!
HKA USA MMA Sparring Gloves or "Puffies", are a multi purpose training and sparring glove. Used in various disciplines, and can be utilized for sparring, grappling, bag work and mitt work. Built as tough as they are versatile HKA USA Sparring Puffies are a perfect addition to any fighter, striker or fitness enthusiast gear bag.
Size/Circumference: Small is less than 8.25″/ Medium is between 8.25″ and 9″/ Large is between 9″ and 9.75″/ X Large is between 9.75″ and 10.5

The pre-curved design to help reduce chance of eye poke while sparring or grappling, while aiding in keeping a closed fist. 

Dual-X closure for wrist stabilization.
The attention to detail and craftsmanship guarantees a glove as durable and resilient as those who use it.
* Snug fit. After reviews go up one size.
Available in Custom by clicking HERE
Regular price

$64.99

Sale price

Unit price

per