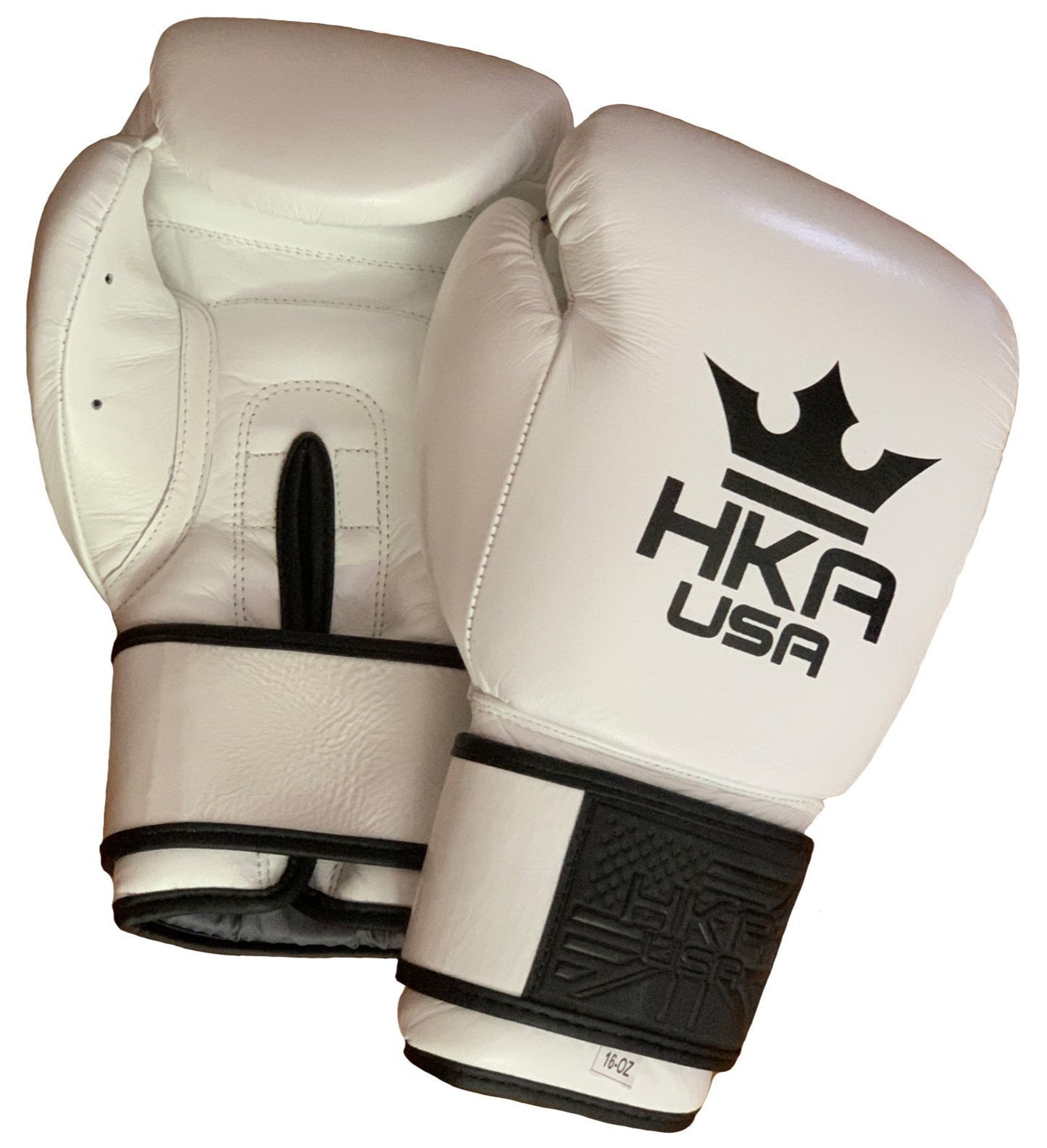 Boxing Gloves - White
Gloves are made to order. Ships within 2-3 weeks and worth the wait!
SPECIFICATIONS:
1.5 inch Tri-Layer knuckle padding with squared hand and palm padding for maximum protection.
Wrapped full grain Genuine Cowhide Leather.
Inner-palm shock absorption bar. 
12 inch lightly padded Velcro strap to fasten gloves securely and aid in wrist support.
Available in 6, 8, 10, 12, 14, 16, 18 and 20oz sizes. Special sizes may be available upon request.
Available in Custom by clicking HERE 
Regular price

$119.99

Sale price

Unit price

per