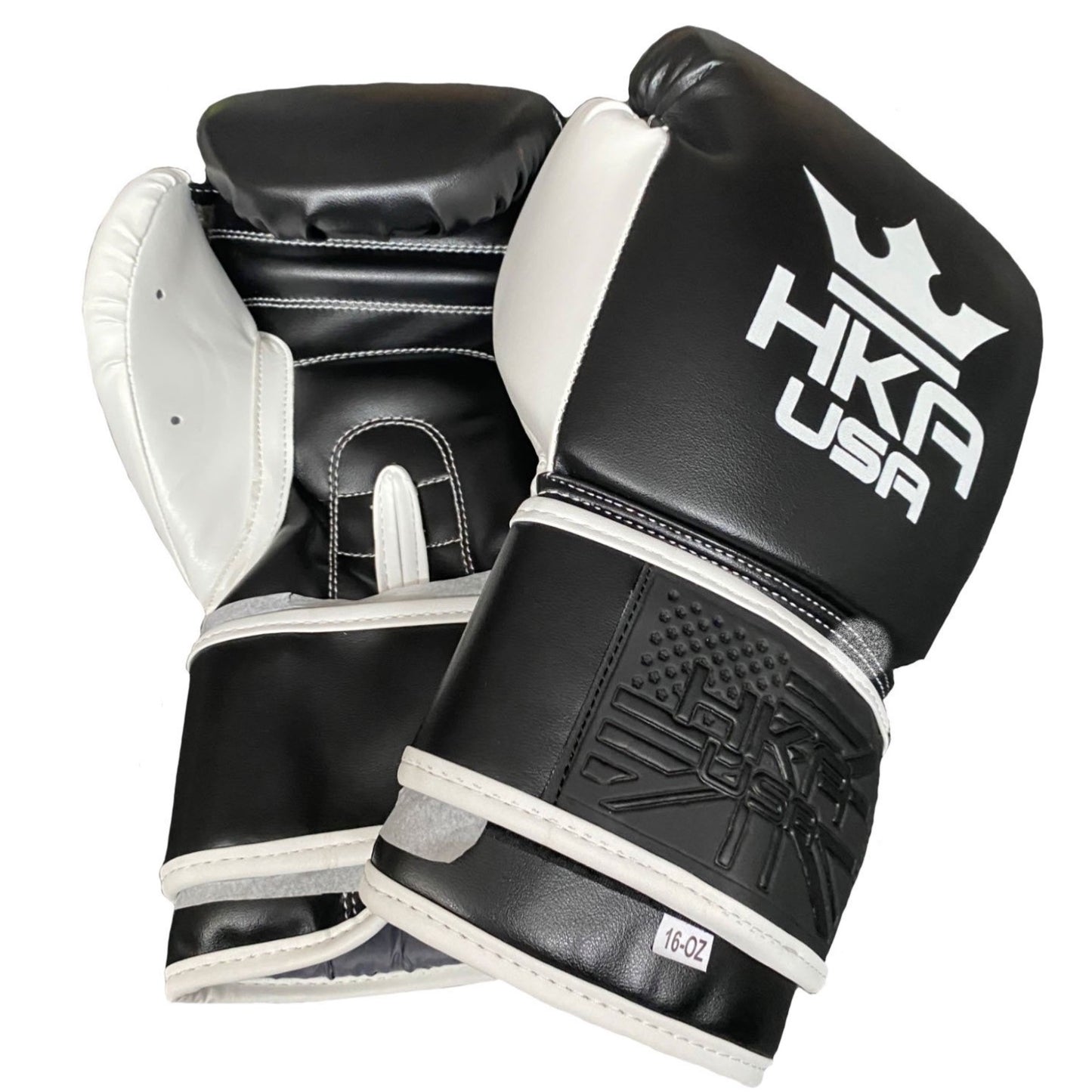 Boxing Gloves - BLACK & WHITE
Gloves are made to order. Ships within 2-3 weeks and worth the wait!
Our SIGNATURE EDITION has been tested by multiple combat sports veterans, professional fighters, coaches and Champions all over the world. Wrapped in full grain Genuine Cowhide Leather, our SIGNATURE EDITION provides the same full 360 protection and is ideal for all levels of fitness and combat sports. 
1.5 inch Tri-Layer knuckle padding with squared hand and palm padding for maximum        protection.
Wrapped full grain Genuine Cowhide Leather.
Inner-palm shock absorption bar. 
12 inch lightly padded Velcro strap to fasten gloves securely and aid in wrist support.
Regular price

$119.99

Sale price

Unit price

per

View size chart